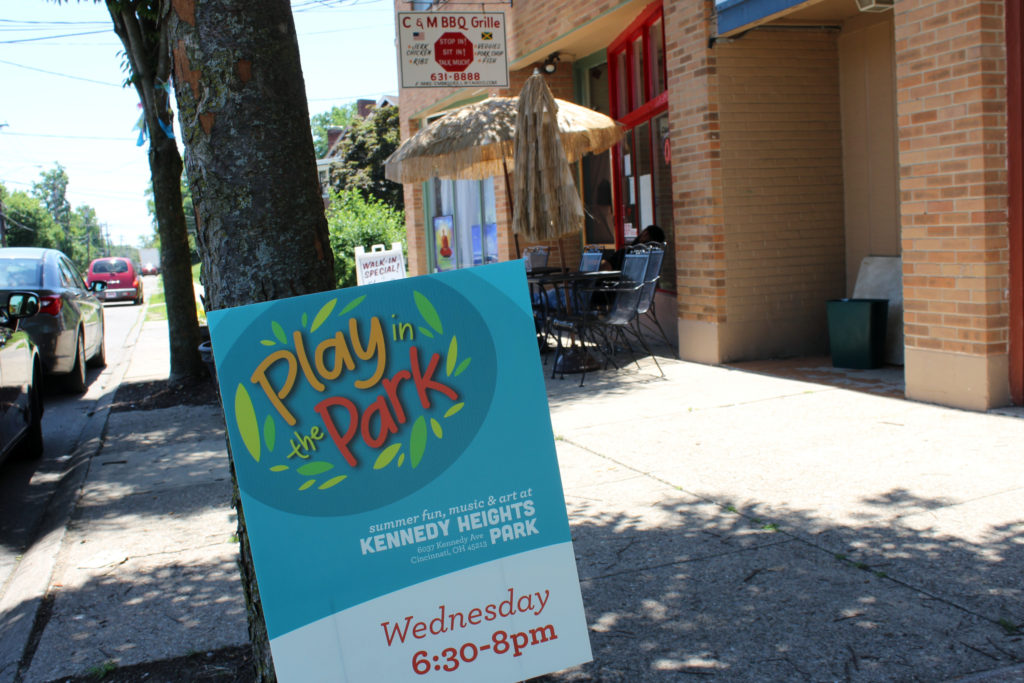 To guide its actions in revitalizing the neighborhood, the Kennedy Heights Development Corporation commissioned a Strategic Plan in 2012.  
The plan called for work on the community's commercial parcels, and offered these suggestions:
○ Future commercial and retail spaces should be geared toward neighborhood service uses that benefit from local walk-up and drive-by patronage.
○ The Kennedy Heights Cultural Campus could anchor arts, cultural and recreation-oriented uses within the district.
○ Future new uses could include:
● Live-work spaces (as part of mixed-use projects), cafes and specialty food vendors
● Book sellers
● Music-related venues
● Galleries and instructional spaces
Unique Opportunities 
The plan suggests bringing change to the Montgomery Road commercial corridor and surrounding area. Improvements could include mixed-use models that provide housing, shopping and leisure activities catering to families, young professionals and empty-nesters seeking the convenience of urban/metropolitan living and the unique ambiance and suburban qualities of the local area.
To revitalize depreciated commercial and residential properties the KHDC could focus on the following initiatives that have proven successful in other neighborhoods:
Alternative housing types to attract empty nesters, young professionals and working
families seeking larger homes and amenities
Greater demand for urban conveniences and cultural amenities ("Live, Work,
Play, Learn")
Reinvention of aging, second-tier commercial properties for community-based,
cultural and recreation amenities
Faith-based investment in senior housing, religious and social services, and recreation
amenities
Keys to Revitalization
The plan notes that substantial change demands substantial investment.
Existing community strengths could be leveraged:
● The Kennedy Heights Arts Center
● Cultural diversity
● Cooperative energy
Other initiatives called for:
Investing in housing (to meet current and future demand, support future retail and increase income diversity of community)
Implementing appropriate zoning and design controls
Enforcing existing building codes to ensure proper maintenance and repair of private properties in the business district
Employing a flexible tenanting strategy that builds off of the arts center, school and business complex